Structural Automotive Repairs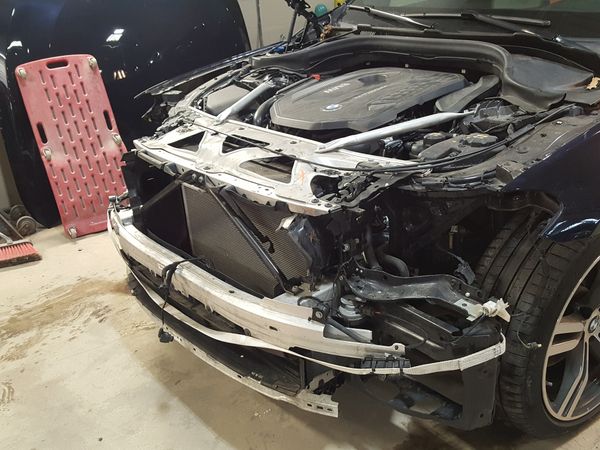 Structural Automotive Repairs You Can Count On
At Hassis Paintworks, our expert team specializes in providing comprehensive structural automotive repairs and structural recreational vehicle repairs. We have the experience and capability to handle all repair needs, no matter the size of the job. From front-end collision damage to minor dents and door dings, our team is committed to delivering precise and accurate results. Furthermore, we take the extra step to thoroughly inspect your vehicle to ensure any additional damage that may have been caused due to the accident. Trust Hassis Paintworks for all your automotive repair needs.
Whether you're in Stillwater, Minneapolis, St. Paul, Minnetonka, Woodbury, Afton, Prescott, or elsewhere in the metro area, Hassis Paintworks is here to help you handle your fender bender and structural repairs after an accident or collision. We will work to repair your damaged vehicle in a timely manner, ensuring that our work quality is up to our high standards so you can get back on the road in no time, with a car that looks good as new.
Don't trust just anyone when it comes to your repairing your vehicle after a car accident. At Hassis Paintworks, we employ only the best practices, backed by over 20 years in the automotive repair industry. Our auto body technicians are skilled, experienced, and ready to help.
Hassis Paintworks will work with all insurance claims. If you have experienced a side collision, front bumper dings, or you have damage after being rear-ended, bring your vehicle in for all your collision repair needs at Hassis Paintworks. Our attention to detail clearly shows in our work, from dent removal to our color matching auto paint services to our automobile detailing and more. No one in the Stillwater area does it better than our family owned and operated auto body collision repair shop.
Give us a call today to discuss your needs and receive a free quote.
Get In Touch With Us Today