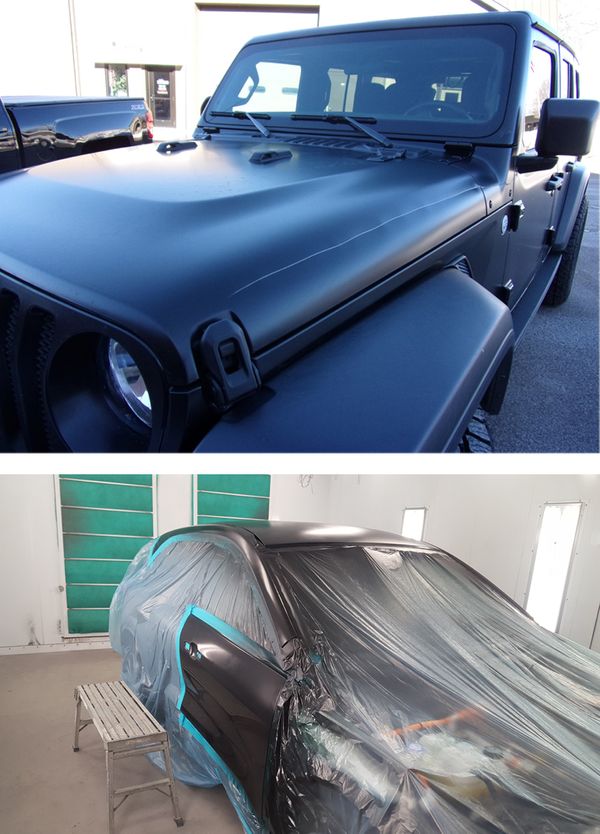 Vehicle Color Matching With Amazing Results
Where else can you get amazing vehicle color matching when it comes to your auto paint? Only at Hassis Paintworks will you get an auto body technician who utilizes the latest in technology, along with 20+ years of experience to ensure a proper color match and a remarkable finish.
Thanks to our advanced technology and expertise, Hassis Paintworks offers an exceptional color matching service that ensures your painting project is flawless and seamless. Paint match or color match is essential in achieving a smooth and consistent painting scheme. Hassis Paintworks will also tint paint to achieve your desired custom color. Our color experts work tirelessly to ensure your desired color is achieved as quickly as possible, saving you the time and inconvenience of having to go back and forth trying to match the color. With Hassis Paintworks color matching service, you are assured of a professional finish on your painting project.
While the other guys simply go through the motions when repairing or refinishing your car, we pay a level of care and attention to detail that is unmatched when it comes to finding the color match for your auto paint in order to make your car look like it did before.
Nobody wants to have a splotch on their car after a collision or repainting job. It takes a patient, knowledgeable, and experienced painter to find the right color paint matching to fit your individual vehicle, and that's what you get at Hassis Paintworks. Our technicians specialize matching paint colors, which creates amazing results and a breathtaking finish on your car, no matter if you are dealing with the aftermath of a collision, or you simply need a refinish or a repaint after normal wear and tear. After we've finished with your auto body collision repair, we will go to work on finding the proper auto paint color match for your car, and complete the job fully in a way that no one will ever notice the area of the repair after it's finished.
At Hassis Paintworks, we have more than 20 years of experience in auto paint color matching, making us the leading expert when it comes to automotive collision repair and repainting in the Stillwater and greater metro area.
Hassis Paintworks is proud to serve the Twin Cities area, from Minneapolis to St. Paul to Minnetonka and beyond. Simply give us a call, send us an email, or bring your car by our Stillwater location to get your free quote. We'd love to handle all your color matching auto paint needs.
Get In Touch With Us Today