Paintless Dent Repair (PDR)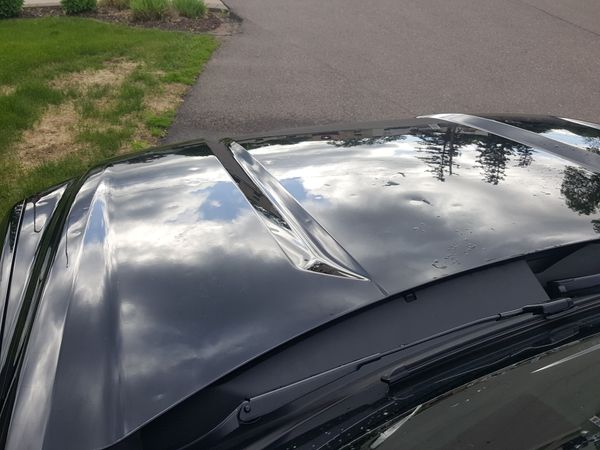 Paintless Dent Repair (PDR) Eliminates Dents with Ease
Paintless Dent Repair (PDR) is an innovative automotive repair technique that is becoming increasingly popular. Unlike traditional body repair methods, paintless dent repair does not involve sanding, painting, or any other body filler. Instead, PDR technicians use specialized tools to access the areas behind the dents and apply pressure to massage the dent out. This method is non-invasive and cost-effective, and it restores the original look of the panel without damaging the paint. Paintless dent repair is the perfect solution for minor dents and dings, and it is a great way to keep your vehicle looking great without breaking the bank.
At Hassis Paintworks we strive to take care of your vehicle as if it were our own, showing a level of customer care and patience that is hard to find in this day and age. We have a PDR specialist that can handle the job right here in-house at our Stillwater location.
We are skilled and proficient when it comes to removing those small dents and dings often caused by hail, which is why we have such a high success rate with our paintless dent repair service. Our technicians are attentive and precise when it comes to your vehicle, which is why you can trust us to handle your paintless dent removal in a way that won't decrease your car's value.
If your car has suffered minor or extensive hail damage, there's a good chance the resale value and overall look and feel of the car will be damaged as well. However, if there are no paint cracks as a result of the damage, then paintless dent repair from Hassis Paintworks can restore your vehicle to factory condition and maintain its value for years. Plus, we can work with you to save your dented, damaged panels so that you don't have to pay for a full replacement.
If your car has small dents and dings that you thought were previously unfixable, have our experts take a look and bring it on down to Hassis Paintworks to learn about our paintless dent repair service today. Swing by at your convenience for an estimate.
When it comes to auto dent removal services in Stillwater, Minneapolis, St. Paul, Minnetonka, Woodbury, Lake Elmo, Little Canada, or indeed anywhere throughout the entire East Metro area, there's no one better than Hassis Paintworks.
Get in touch with us today